The results from Nonprofit Tech for Good's 2018 Global NGO Technology Report are out!
With data from 5,352 NGOs in 164 countries across 6 continents, this is the only annual research project dedicated to studying how worldwide NGOs use web and email communications, online fundraising tools, social media, mobile technology, and data management and security software.
We've put together a quick cheat sheet below with everything your nonprofit needs to know about the findings:
72 percent of respondents accept online donations, an increase of 5 percent from 2017
While 95 percent agree that social media is effective for online brand awareness, only 32 percent of NGOs worldwide have a written social media strategy
Facebook leads global use as the highest social media platform with 93 percent of respondents having a dedicated page, followed by Twitter (77 percent) and YouTube (57 percent)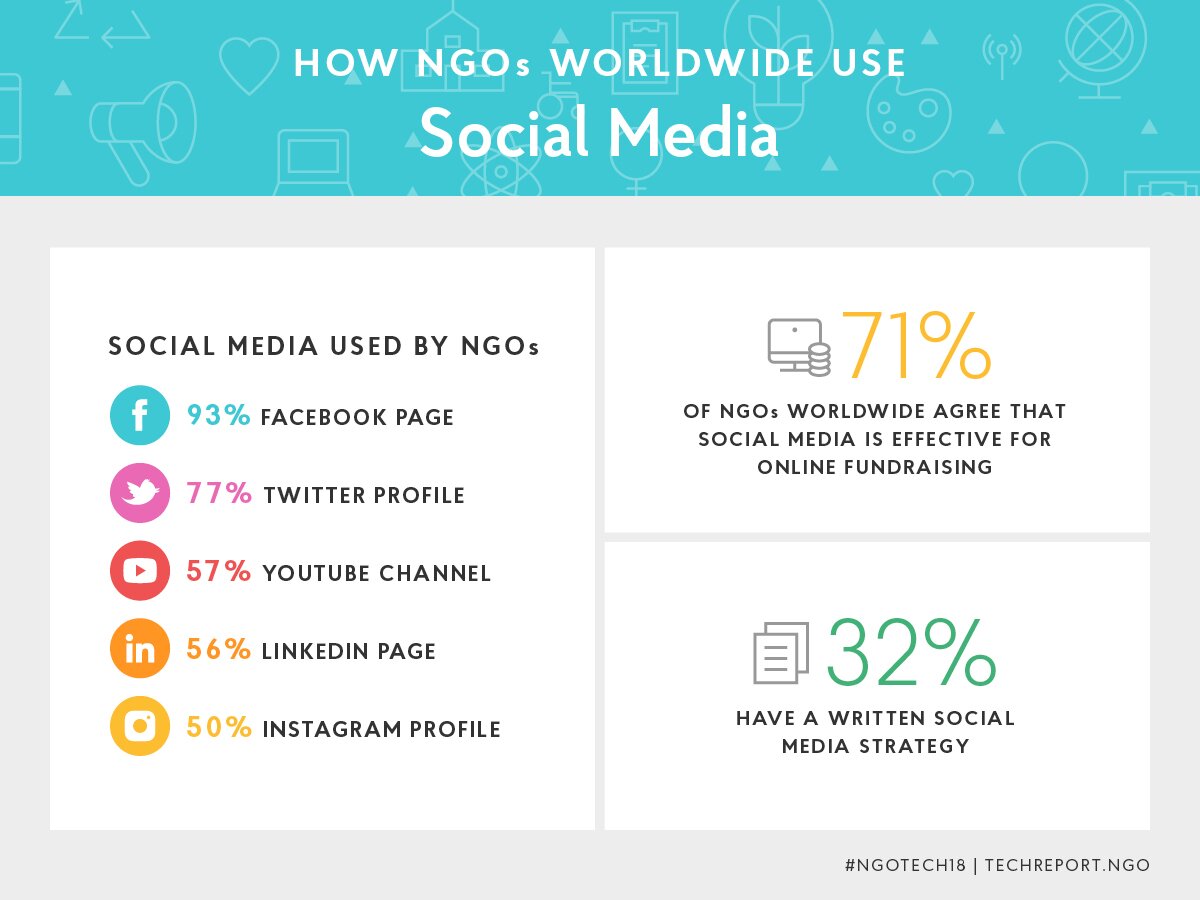 25 percent of NGOs post daily to their Facebook page and 24 percent Tweet two-to-five times daily, yet 68 percent of NGOs post to LinkedIn less than once per week
80 percent of NGOs worldwide rely on Microsoft Windows operating system for desktop/laptop computers; on smartphones/tablets global Google Android use outweighs Apple iOs
NGO respondents indicated using Customer Relationship Manager (CRM) software to manage communications with donors (45 percent), and of those, 64 percent use cloud-based CRM
Only 41 percent of global respondents use encryption technology to protect data and communications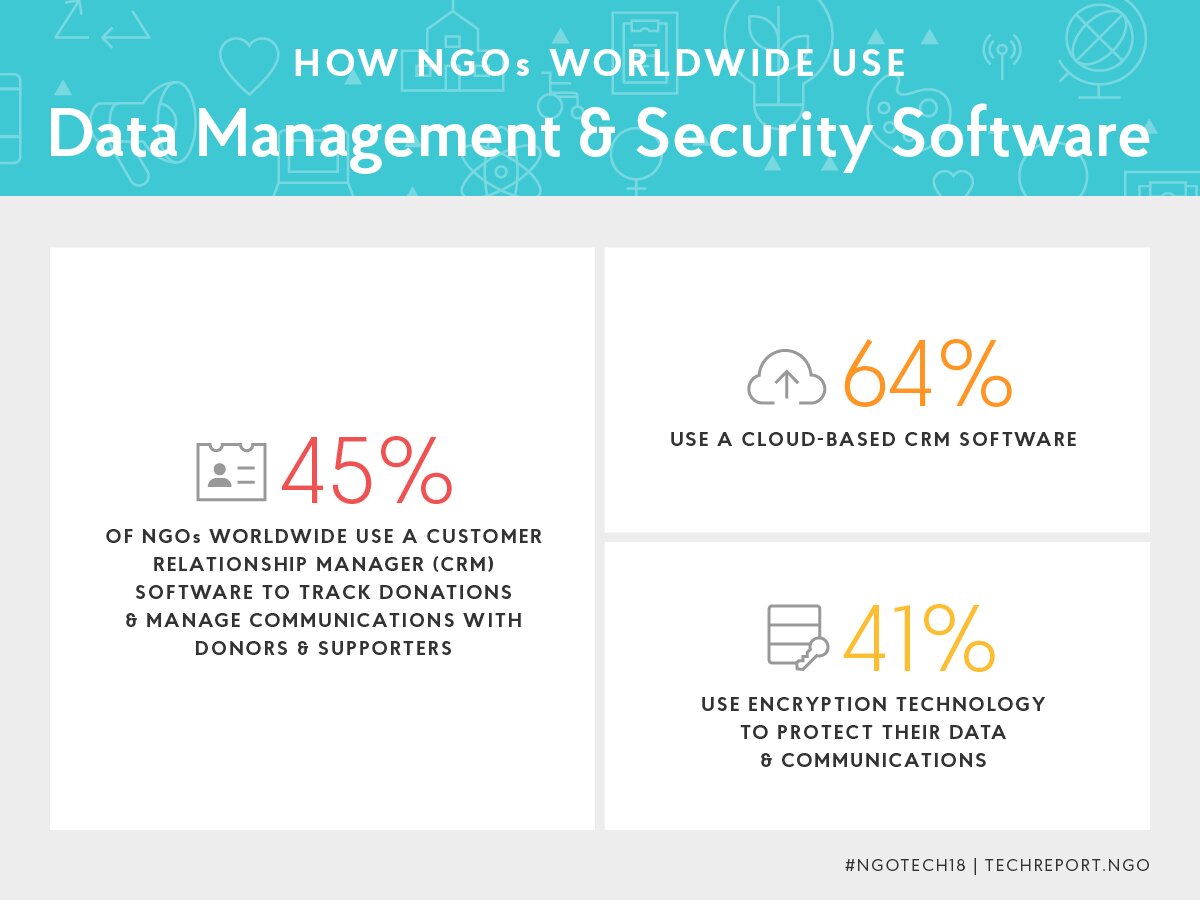 To read all of the insights from the full report, download the ebook here.